If you want to cancel or reschedule your class send a message to the teacher, letting them know you would like to reschedule/cancel.
You can do this by going to "My bookings"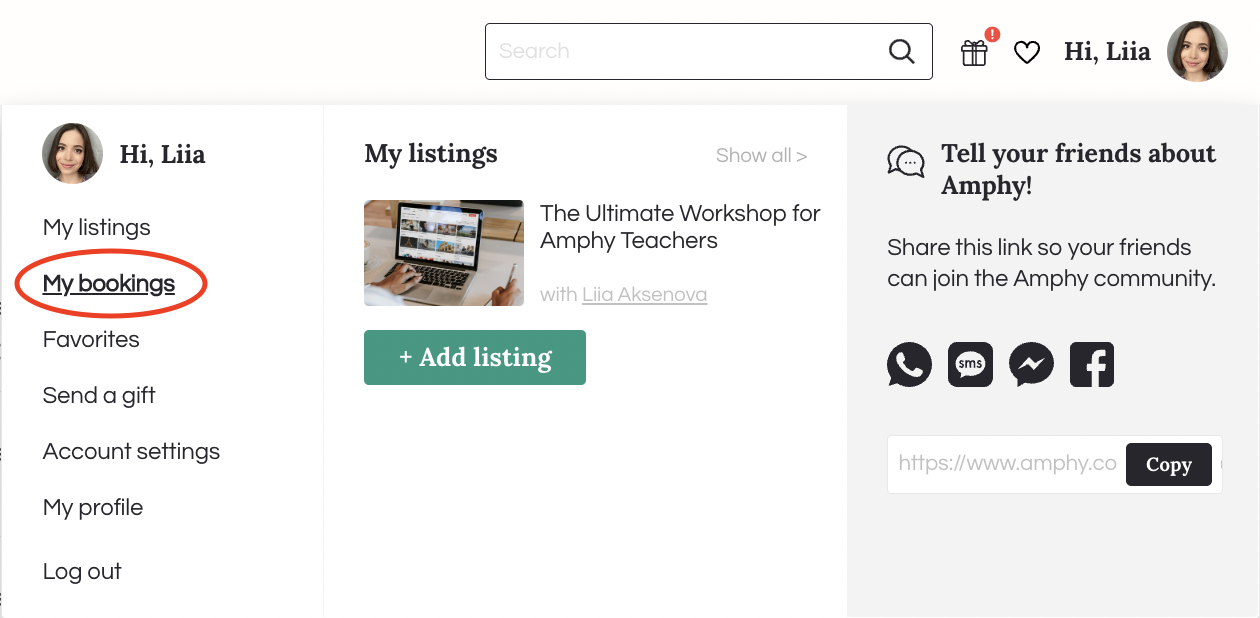 Choosing your booking
and clicking "Send message".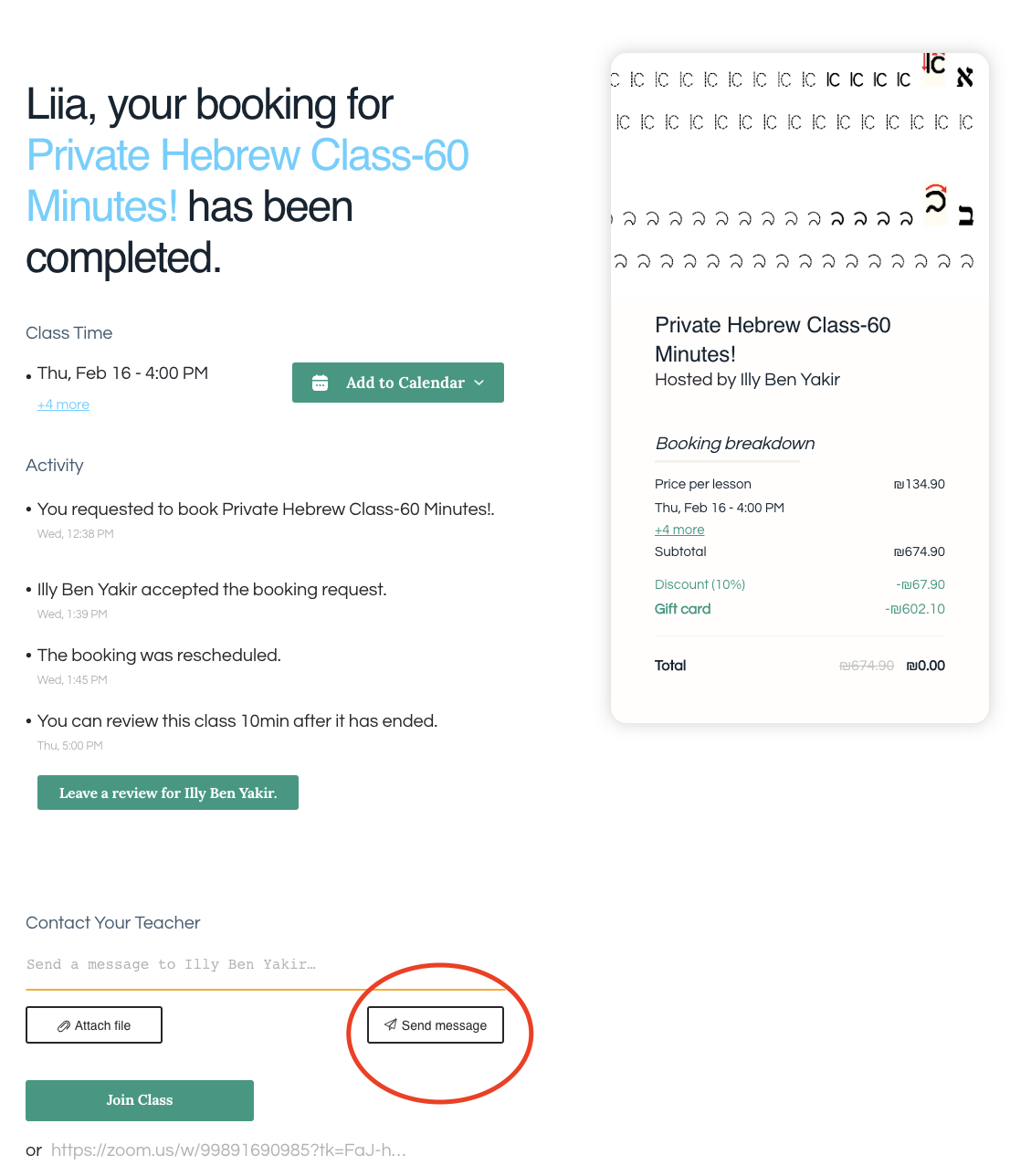 Since we have teachers from all over the world, make sure to include your time zone when requesting to reschedule your class.
If the teacher does not respond to your request in time, feel free to send our team a message and we will take care of your request.
Happy Learning!